Hawaii chefs are nation's top earners
Hawaii continues to be the best-paying state for chefs and head cooks, according to an analysis of federal labor data by Chef's Pencil.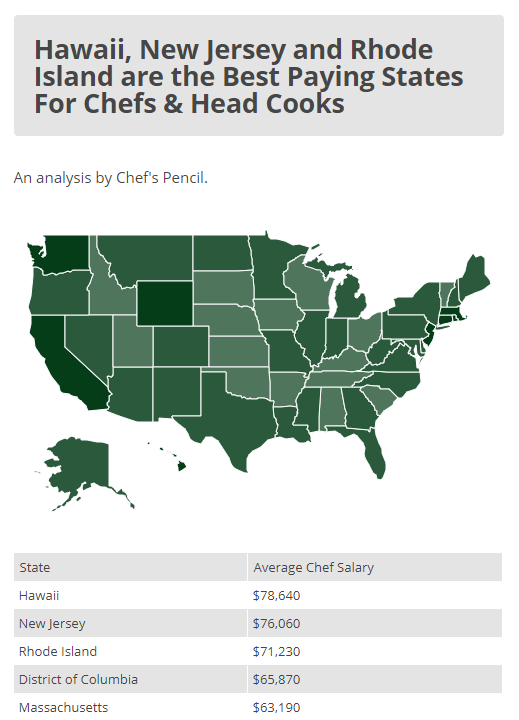 Chefs in Hawaii can expect to earn on average $78,640 per year, 40 percent more than the national average. This compared to the overall average salary for a chef or head cook of $56,310. Overall, chef's salaries increased by 8 percent year over year, the biggest increase since 2001, when the firm first started to track the data.
Garden State chefs come in second with $76,060 per year followed by those in Rhode Island, District of Columbia, and Massachusetts.
At the city level, urban Honolulu is the top paying metro in the nation with an impressive salary of $91,770 per year. Kahului, Wailuku, and Lahaina came in second with $84,240.
California's San Jose, Sunnyvale and Santa Clara came in third with $83,490.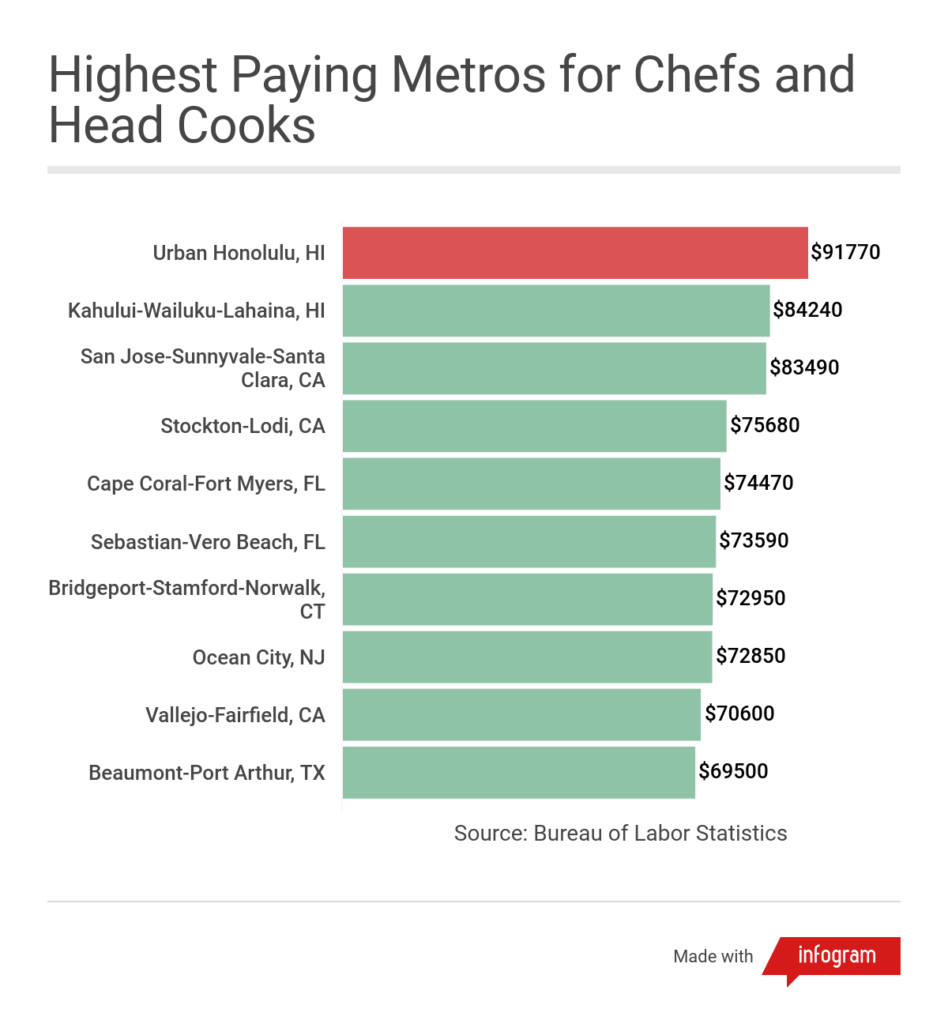 In fact, the top 10 percent highest paid chefs in Honolulu bring in over $145,000 per year. Other metro areas see the top 10 percent bringing in over $115,000 per year.
Meanwhile, the pay gap between cooks and chefs/head cooks continues to widen. Chefs earn now almost twice as much as cooks: 96 percent more, to be very precise.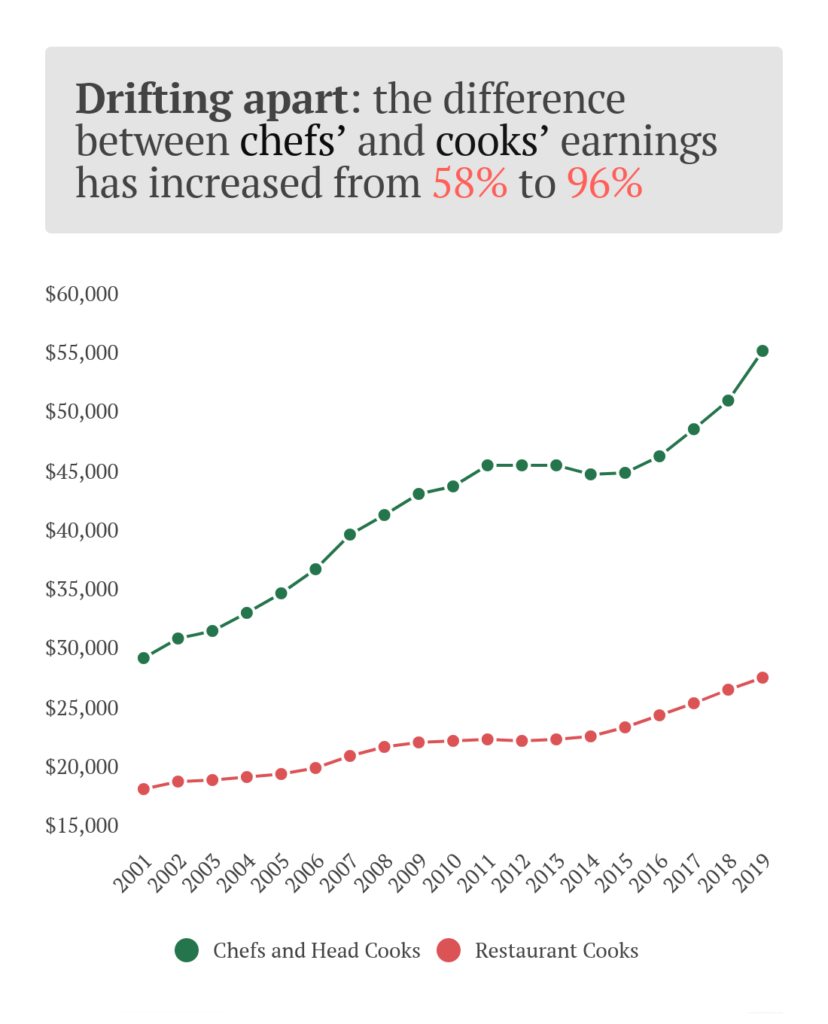 The report was based on an analysis of data published by the Bureau of Labor Statistics, although some metrics released by the Bureau in its annual report are now obsolete (e.g. employment numbers) as a result of the COVID-19 pandemic.
See Also: Chef's Salaries Saw Biggest Increase in Nearly Two Decades