Hawaii Tech Events in August 2022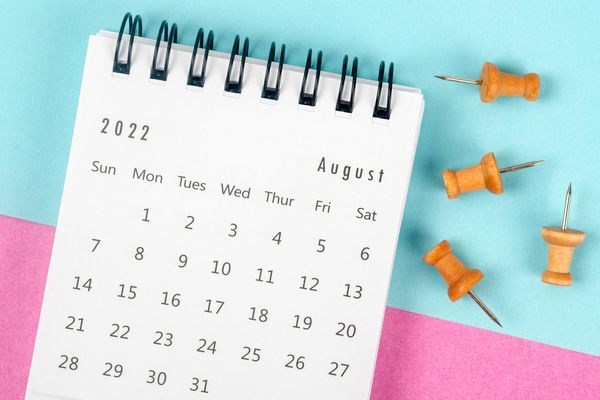 Looking to learn something new, or meet new people? I highlight interesting in-person and virtual events each month, and you can always find the latest updates at HawaiiCalendar.com.
Aug. 2 @ 6pm: Ethics of Technology
Examine business and legal ethics from the beginning of the decade to today's ongoing and headline-making ethical conundrums. Featured speakers are Vincent Kimura, director of programs and partnerships at UH Ideation Studio and founder of SmartYields, and Ken Tuchman, chairman and chief executive officer, TTEC. Register here!
Aug. 2 @ 7pm: Nerd Nite Honolulu
Nerd Nite is teaming up with the University of Hawaii Sea Grant to feature "The Year of the Limu"! Online and in-person at Anna O'Briens upstairs, doors open at 7PM and talks start at 7:30PM. This will be the last hybrid event as Nerd Nite will be going full in-person moving forward. Details here!
Aug. 3 @ 11:30am: What VCs Need to See
The dos and don'ts around what Venture Capitalists (VCs) need to see, hear, and smell to successfully invest in your company. Come join us for a candid conversation around the metrics, evaluation process and mindset from two VCs. Register here!
Aug. 4 @ 10am: Logo vs. Brand — $15
In this webinar, participants will hear from and engage with design and label decal production experts Susan Hanes and Elliot Olinger of Dana Labels, a local family-owned small business in Hawaii since 1970. An Hawai'i SBDC "Pathways to Profits" program. Register here!
Aug. 4 @ 12:30: Gals with LEI — $45
Featuring 43 extraordinary women leaders from around the globe. A keynote panel and six interactive workshops focused on Leadership, Entrepreneurship, and Inspiration, followed by an attendee-driven open space forum and a networking reception featuring local women chefs. Register here!
Aug. 4 @ 4pm: Startup Hawaii Inaugural Meetup
Startup Hawaii is building a technology startup community on Hawaii Island with the ultimate vision of creating an economic future that is diverse, equitable, and sustainable. Join like-minded individuals in tech and entrepreneurship interested in growing a thriving, diverse, and resilient tech economy. Register here!
Aug. 5 @ 8:45am: Honolulu Geospatial Expo
A free event hosted by the Hawaii Geographic Information Coordinating Council in partnership with the Hawaii Statewide GIS Program. Learn what others in the industry are doing with GIS through presentations from private and public sector experts who will share their knowledge on a range of diverse topics. Register here!
Aug. 10 @ 12 noon: Inclusive Innovation Symposium
The AIM-AHEAD Consortium will conduct a virtual symposium to showcase artificial intelligence (AI)/machine learning (ML) uses in health and host a listening session to better understand the needs of Hawaii, Guam, American Samoa, and Pacific Islander communities. Register here!
Aug. 15 @ 10am: Workforce Digital Transformation
This informational webinar is designed to introduce Hawaii businesses —Hawaii manufacturing companies especially — to elements of digital transformation and new ways to meet the needs of modern learners. Capture institutional knowledge, develop training content, and reduce onboarding costs. Register here!
Aug. 16 @ 10am: HTDC Grant Programs
If you're interested in learning more about HTDC grant programs, join this in-person info session at the Entrepreneurs Sandbox. Learn about the Manufacturing Assistance Program Grant and Hawaii SBIR Match Funding. Register here!
Aug. 17 @ 12 noon: Crowdfunding Secrets
Savvy founders can strategically pair crowdfunding as apart of their seed or series funding. Hear from two popular and successful crowdfunding platforms: Ben Maitland-Lewis – Founder in Residence, Wefunder, and John Vaskis, Head of New Business, Republic. Stay tuned confirming them now! Register here!
Aug. 18 @ 5:30pm: (ISC)² Hawaii Field Trip
Come and join us on a tour of Servpac, Hawaii's cloud computing data center. This Event Tour is held in person at Servpac's data center in Mililani Tech in place of our monthly meeting. This and all monthly membership meetings are no-cost and open to anyone with an interest in cybersecurity. Register here!
Aug. 29 @ 5pm: Maui Techies Meetup
Whether you are just beginning or already an expert in your field, or if technology is your hobby, you will find someone who shares your interests. Friends and newcomers are always welcome. Join us at Gilligans Bar & Grill in Kihei for an evening filled with conversations about all things techie. Register here!
Sept. 25 @ 9 am: Hawaii Geek Meet
Full disclosure: this is my event! Held every year for 12 years… until the COVID-19 pandemic shut things down for two years. Well, this year, it's coming back! It's Part Maker Faire, part tech expo, part massive local-style beach pot luck picnic. It would mean the world to me if you came… and feel free to bring your company, club, or group! Details here!
If you attend any of these events, please let the organizers know you found them via Hawaii Bulletin. Know of a great gathering in September? Please tell me about it!
Calendar photo illustration courtesy Pakin Songmor/Getty Images.